The Adventures of Rabbi Harvey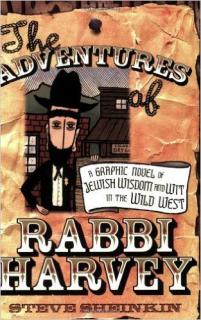 What was the book about?
A smart rabbi named harvey but he goes by iether rabbi harvey or harv. He tricks people and makes fair gujments. Its pretty crasy.
What was your favorite part of the book?
My favorite part is the book is the story. Theres a new rabbi in town. Is about when he comes to the town of olk spring.
Favorite Quote from the Book
"How do you want to dies/ of old age/ does that mean Ill have to stay here until he dies of old age?/to bad I was hoping to retire in the spring."