Benny the Big Shot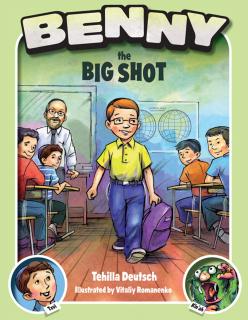 What was the book about?
This book was about a boy who was new in school. He was very smart so some kids got jelous. They had a test to do, and a boy tried to study but it wasn't eunugh, so he didn't win so he was getting very jelous and he got to get to go with beni at the end.
What was your favorite part of the book?
At the end when they are friends in the end because, I love friendship and having a friend is really good thing so if you have a friend you should always keep it and be nice.
Favorite Quote from the Book
"I was wondering if maybe you wanted to come to the park, 'cause together we'd have fun. You always seemed like a really nice guy; I've been wanting to chat but was always to shy."