Gershon's Monster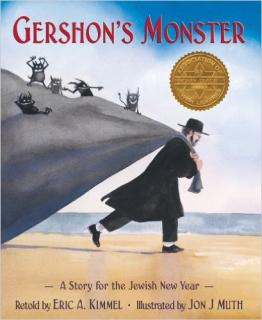 What was the book about?
This guy didn't hae kids. So he went to a Rabbi's house. The Rabbi told him that he and his wife would have kids after a year. A sea monster nearly ate the kids, but Gershon prayed to God and it didn't.
What was your favorite part of the book?
When the little monsters come out.
Favorite Quote from the Book
"Why punish them for my thoughtless deeds? Take me instead."