The Adventures of Rabbi Harvey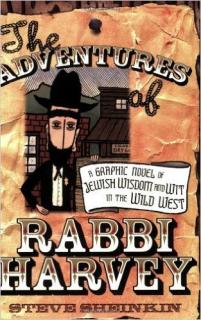 1) What was the book about?
A very smart Rabbi named Rabbi Harvey, lots of people are helped by him in several ways. he helps a boy who thinks he is a chicken, someone understand why he is ugly, and defeats a Rabbi that thinks he is smarter than Rabbi Harvey.
2) What was your favorite part of the book?
I like the story; A new Rabbi in town. I like it because rabbi harvey out smarts the guy and gets to be the rabbi of the town.
3) Favorite Quote from the Book
"I am just thinking aloud here, but… if you hang me, that would mean i told the truth when I said 'I will hang today.' So if i told you the truth you would shoot me. Hold on if you shoot me that means i lied when i said 'I will hang today' and if i lied i am to be hanged not shot."